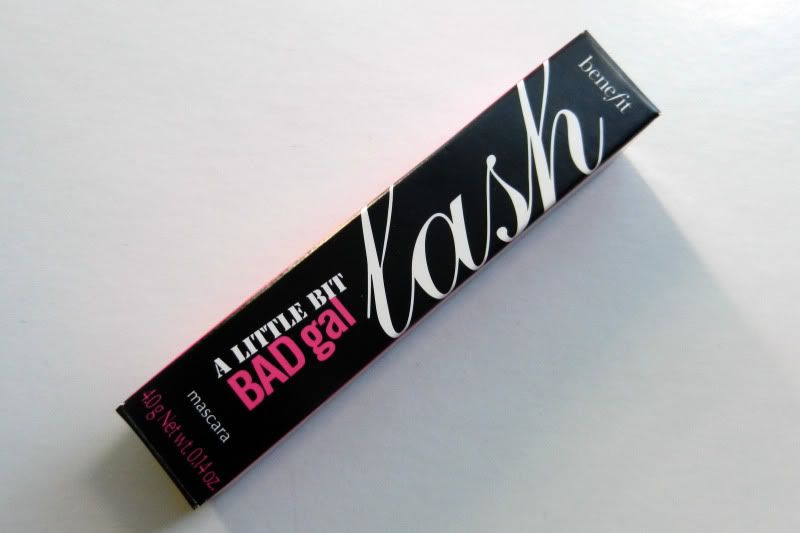 Name: Benefit Badgal Lash Mascara
Shade: Rich Black (more of a soft than deep black)
Formula: Water-based
Brush: Large, straight, thick bristles, tapers at tip
Cost (travel): $9 USD, $10.50 CAD
Cost (full size): $19 USD, $26 CAD
Packaging: Tube container, brush wand
Amount (both): 8.5g, 0.3oz.
Effectiveness:: High
Availability: Benefit.com, Sephora, Shoppers Drug Mart
Cruelty-free: Yes
Paraben-free: No
Certified Organic: No
If you've ever shopped at Sephora you know how deadly the checkout line is on your wallet. They make you line up through little buckets of cute, mini-sized products that you're so tempted to pick up because either the packaging is really cute or the cost is deceptively a bargain. I've fallen for this a couple of times so I attempt to avert my eyes while lining up, but the last time I was there I decided to try out the travel size version of the Benefit Badgal Lash Mascara. I had not read any reviews on it nor did I know anything about the mascara (whether it was for volume or length), but for some reason I decided to pick it up and I'm really glad I did.
This truly is a clump-free mascara. It's supposed to make your lashes more voluminous, which isn't the best kind I've tried out, but it's still one of the better ones. I can't get over how easy the formula is to work with though. It's light and very buildable, yet I've applied four coats of this and it still hasn't clumped on me. It's a great everyday mascara if you want long, separated lashes. It also doesn't flake on me.
The travel-size one, which I got, has a full-sized wand, which is a pretty full-on wand so I sometimes get mascara on my lid. It's not a big deal though. I just wait until it dries and then wipe it off with a cotton bud. The only downside really is that it only comes in one colour and I find that it is more of a soft black that a deep black, which is what I prefer.
Here is what my eyes look like before and after I applied the mascara. I did curl my lashes before applying the mascara. This mascara holds the curl decently, but my curl definitely drops after applying this mascara. The formula isn't waterproof though, which tend to be waxed-based and contracts when it dries, so it's not really appropriate to expect it to hold the curl well when it's water-based.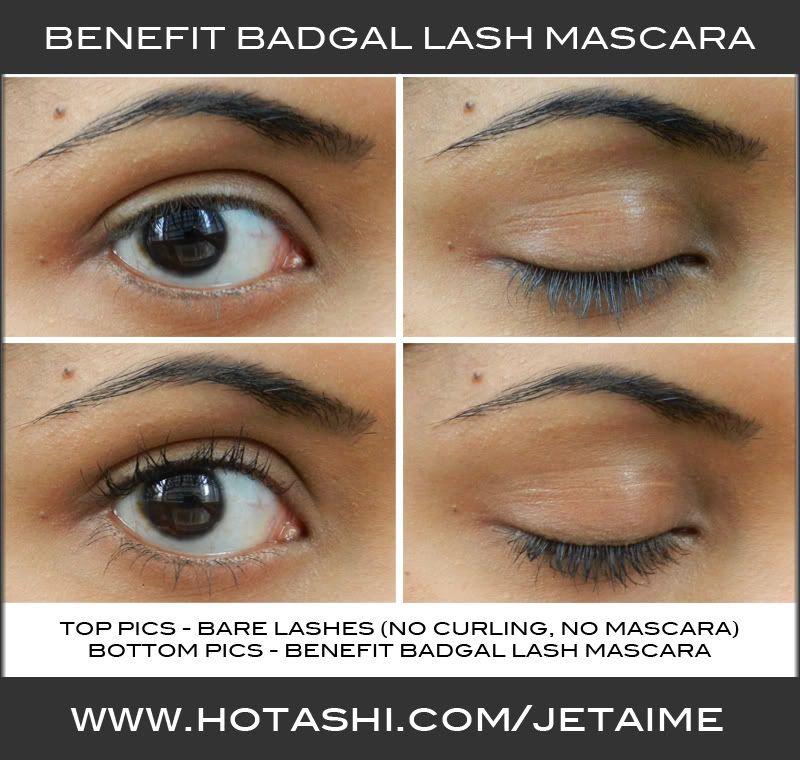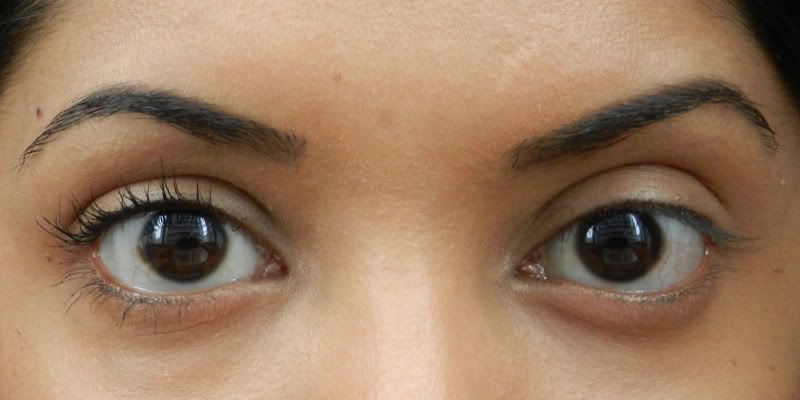 | PROS | CONS |
| --- | --- |
| High quality | On the pricey side |
| Separates and lengthens lashes | Only available in one colour |
| Very buildable | |
| Clump-free | |
| Comes in a travel size, which is the same amount of product for half the price | |
| Paraben-free | |
OVERALL: 4.5 out of 5
RECOMMEND: Yes
PURCHASE: Yes