I've been loving Vasanti Wonders of the World Under Eye & Blemish Concealer ever since I got it a year and a half ago (read review here). I tested it out against a couple of other peachy orange based correctors, such as the Bobbi Brown one (before Bobbi Brown began testing on animals again) and preferred the Vasanti one over it (read review here).
I purchased my first Vasanti Wonders of the World Under Eye & Blemish Concealer in January 2012 and have been using it pretty much everyday except on the odd day I wouldn't wear makeup or when I was trying out the Bobbi Brown concealer. I finally ran out of it in July 2013, a year and a half later and have already repurchased my next one. I think it's a pretty good deal for $17 since it's a fabulous product and lasts a year and a half. That's pretty much $1 a month.
After using this for a year I have two cons about this product.
1. The square design makes it really hard to get the last little bits of product out. I use my ring finger to get the product out as the warmth in my finger softens the product and makes it easier to apply on the delicate under eye skin. I had to use a tiny detail brush to get the final products out of the corner. It would be better if the corners were rounded.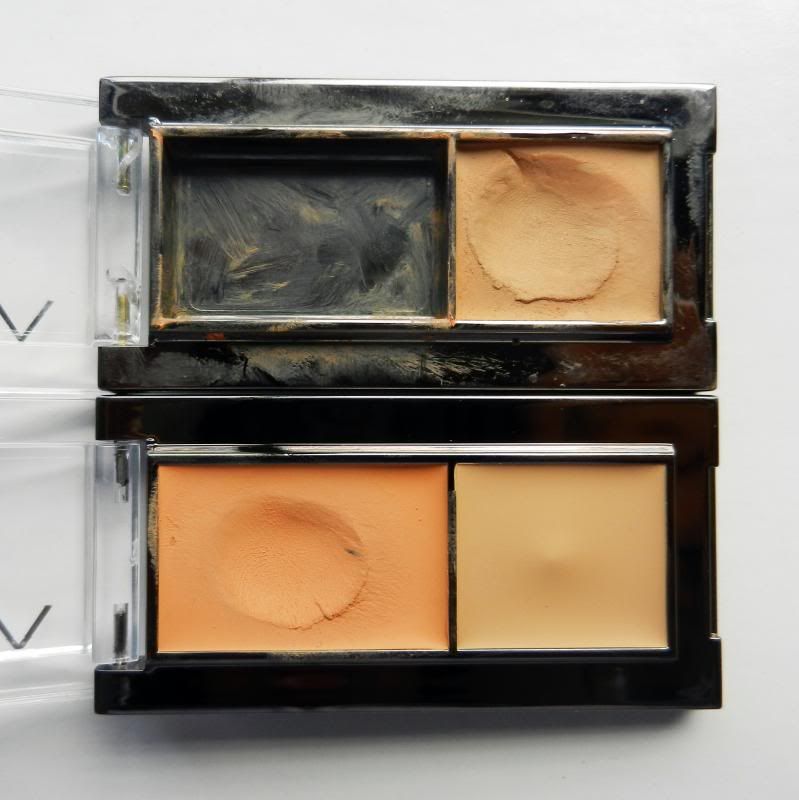 2. I used the corrector (orange shade) almost exclusively as I found the concealer (beige shade) to be too light for my skin tone. It made my undereyes look ashy and would be good for someone with an olive complexion. Plus I found that using the corrector over my foundation acted like a concealer anyway. Personally I would prefer if Vasanti sold the orange corrector on its own. I feel bad wasting products and I have no use for this concealer. I now have to find someone that could use it since I hate tossing things when they're still usable.
Other than that this is a fantastic product and I highly recommend it to anyone with dark circles or spots they need to conceal. I can't imagine using any other product.