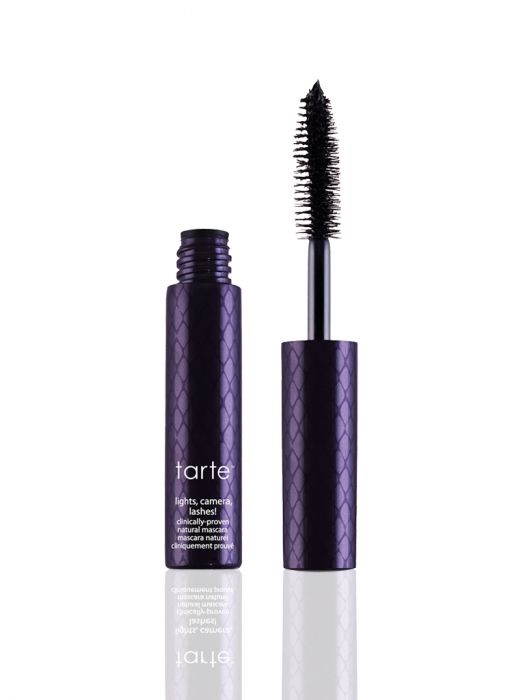 Name: Tarte's Cameras, Lights, Lashes! Mascara
Formula: Cream mascara, on the dry side
Colour: Black
Packaging: Plastic tube with twist-up lid
Size: Travel size (available in some value sets)
Cost: $10 USD
Amount: 5 ml, 0.16 fl. oz.
Availability (Canada): Sephora.ca
Expiry: 6 months after opening
Vegan: Not sure
Cruelty-free: Yes
Paraben-free: Yes
Sulfate-free: Yes
I got a travel-size of this mascara when I purchased the Tarte eyelash curler some while ago. I held off on trying it out as I had a few mascaras open at the time. After the encouragement of my sister, who loves this mascara, I decided to give it a go.
This mascara is formulated to give length to lashes and claims that it increases the volume of lashes by 424%. It did a great job at increasing the appearance of longer lashes for me, which is a great natural look, however it did not increase the volume of my lashes. Since my lashes are more sparse I prefer to have lashes that give me fuller looking lashes. For this reason I didn't really like the appearance of this mascara on my lashes. For those who have fuller lashes but want length, this is a great mascara for you. As you can see from the pictures below, my lashes look longer but are spread out quite a bit.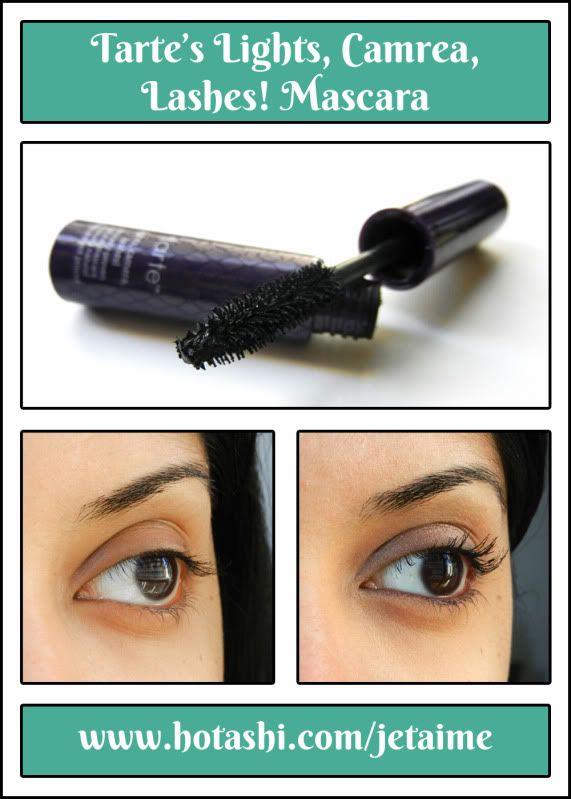 I also found the formula to be on the dry side. I personally didn't like this as it didn't hold my curled lashes very well and when I curled my lashes after the mascara was on (gently, of course), it caused a lot of flaking. Actually even if I didn't re-curl my lashes it would flake by the end of the day and I would have small pieces of mascara in my eyes.
MASCARA RATING (out of 5)
FORMULA: 3 (more on the dry side)
COST: 4 (great price for testing out a higher end mascara)
ABILITY TO HOLD CURLED LASHES: 2.5 (held it moderately well)
NATURAL: 5 (free of many harsh ingredients)
LENGTHENING: 5 (great for those who want length)
VOLUME: 1 (did not make my lashes look more dense)
CONDITIONING: 2.5 (didn't dry out my lashes but didn't moisturize them)
OVERALL: 3
RECOMMEND: Yes to those who desire longer lashes, not volume
REPURCHASE: No