UPDATE: I found out after I attended this warehouse sale that Estée Lauder and all of their subsidiary companies, including M.A.C, Clinique, Smashbox and Aveda, are no longer cruelty-free (read read here) as they have resumed live animal testing in order to sell in China. The purchases made at this event will be the last ones I make from any of these companies until they eliminate animal testing from their practices.
I got a special treat this weekend and was able to go to the Estée Lauder sale just outside of Toronto (in Markham) today with a friend at the last minute. This was the second time going to this sale and I was determined to be strategic with my shopping this year. I gave myself a budget of $120, which I'm happy to say I stuck to. Plus since I now have more education on what products work well for my skin I was able to make better choices. Unfortunately the prices weren't as great as last year, but they were still less than regular prices. Here is what I picked up and their costs.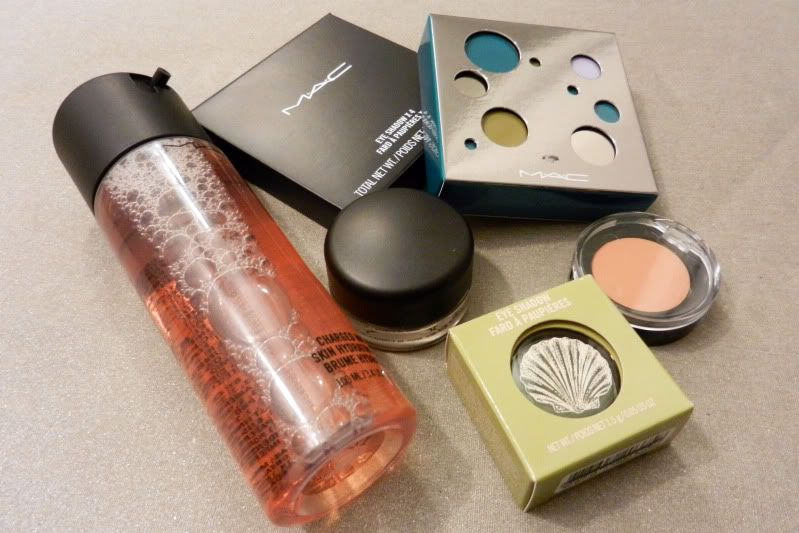 1. M.A.C Charged Water – $15 (Reg. $26.50)
2. M.A.C Eye Shadow x 4 in Leopard Luxe – $25 (Reg. $45)
3. M.A.C 6 Mystic Cool Eye Shadows – $25 (Reg. $36 USD*)
4. M.A.C Paint Pot in Bare Study – $12 (Reg. $21)
5. M.A.C Eye Shadow in Humid – $12 (Reg. $18)
6. Bobbi Brown Corrector in Dark Peach – $9 (Reg. $16 USD*)
*USD costs used when CAD costs are unknown
Total spent: $103.00 + HST
Total saved: $59.50 + HST
I also picked up two pan eye shadows (one was goldenrod) but when I got home I didn't have it in my bag nor was I charged for it. I'm guessing that the lady didn't see it and I didn't notice that she missed it. Oh well, nothing to really cry over.
This is the free gift that everyone received – a pair of number 46 lashes. I don't know if I would actually wear these, but I might as well give them a try.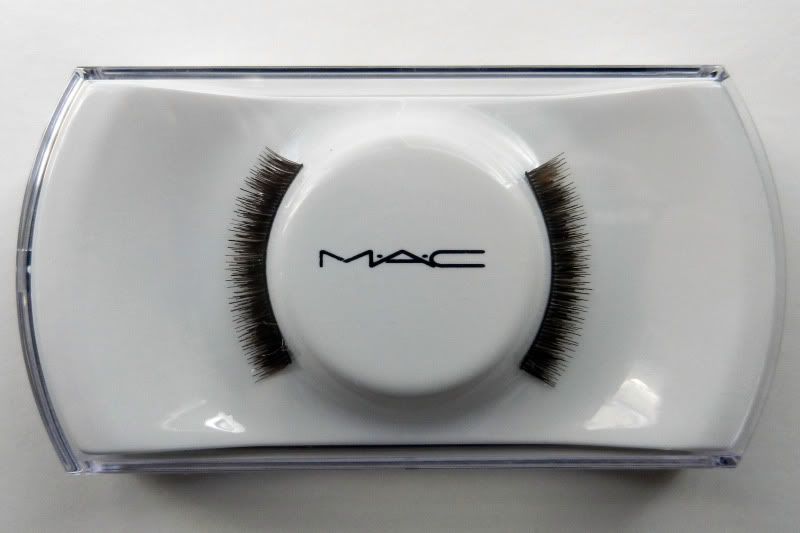 Now that I've been to the sale two years in a row I feel like I can share some things that one can expect.
You must keep your invitation card with you during the entire show. Don't accidentally lose it or throw it out thinking you don't need it anymore. It will be stamped with you first enter and you will need to present it at checkout in order to make your purchases.
There are three large rooms with sectioned off tables within them. Each table area has various products and tables with smaller items require you to write the product code on them and go to the stocked area to get the products in a plastic bag.
Payment methods include cash, debit and credit card. Make sure they enter your items in properly because it's not an itemized cash register. They enter the amounts manually so you want to make sure they don't wrongfully charge you because they do not offer refunds.
Brands that I saw at the show included (in alphabetical order) Bobbi Brown, Bumble and Bumble, Clinique, DKNY, Estee Lauder, M.A.C, Michael Kors, Ojon, Origins, Sean Jean. Products included makeup, skin care, makeup brushes, fragrances, makeup bags, and gift sets.
For strategy advice check out my previous post on my first time at the event.