Happy Start Wars Day! If you're a Star Wars fan check out these cute Star Wars themed trinkets on Etsy.
Wow, this DIY necklace video by Shirley B. Eniang is amazing! I love watching DIY videos because it's so creative and hands-on. I miss the days when I had the time to create things. Every now and then I keep telling myself that I should get a sketch book and start drawing again. I used to love drawing as a kid and it's such a relaxing and inexpensive hobby. Anyway, check out this amazing video. I would make it myself but for my petite frame I can't pull off large necklaces. It's a shame because this one is really beautiful.
There has been a lot of buzz online about Amrita Singh jewelry and I've been itching to purchase some pieces. Although I keep hearing that the prices are quite reasonable for the quality of the products I still wanted to make sure I would be satisfied with dropping so much money on a single piece. Well that opportunity finally arrived with Amrita Singh having a 50% off everything on their website. I decided to purchase three pieces that were already on sale and I ended up saving almost $300. What a deal! Here are the pieces I purchased.
PARIS EARRING (Reg. $125, sale $25)

JACOSTA BANGLE SET (Reg. $100, Sale $15)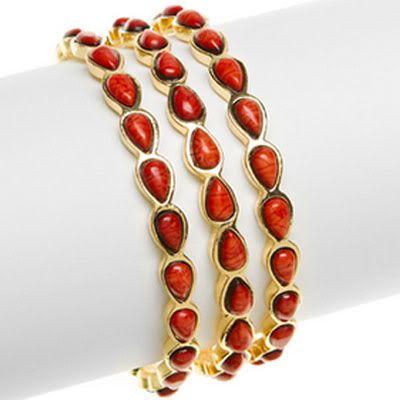 DUNE NECKLACE (Reg. $150, Sale $50)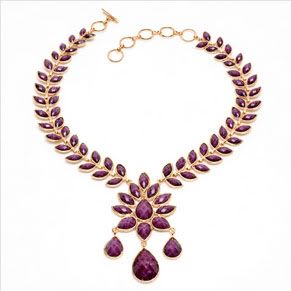 I did not have to pay tax and shipping was $15 flat. I'm not sure how long shipping will take and I'm really hoping I won't be charged COD.
For the sale check out Amrita Singh's website. There are also a few pieces that are currently being sold on Hautelook under the Make a Statement: Necklace Event. The Dune Necklace is currently being sold there for $35. Boo!